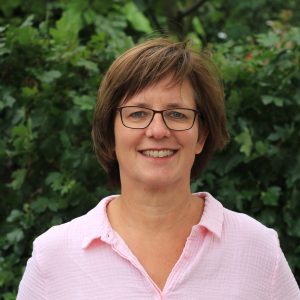 In 2006 I started as a first degree English teacher in secondary and higher education. Before that, I had several functions within various organizations. From 2010 to 2015 I trained English teachers at the Universidade Pedagógica in Maxixe, Mozambique. This period has given a lot of insight into learning a new language (I had to learn Portuguese myself) and recognizing and dealing with cultural differences.
Trainer / coach / assessor English
After returning from Mozambique I made the transition to freelance trainer and I work via various language institutes as assessor English on secondary vocational training, within companies, with groups and with individual candidates. I am a 1st degree qualified English teacher and certified language assessor English.
Vision
My starting point in training is to let students themselves be at the helm of their learning process and to take steps to improve their communication in English using feedback and targeted assignments.
Culture Fabrics
After returning from Mozambique I also went into the fabric trade. I focus on fabrics from cultural traditions such as African fabrics and fabrics from Dutch folklore. On this website you can find everything about it.
Monique Raymakers is an experienced English language trainer, teacher and assessor. Monique used to work in the hotel industry in London and in the Netherlands she worked in business at a European level.